Our Fundamental Principles.
Doulas of PG County was built and is guided by a practical and ethical responsibility to families during pregnancy, birth, and postpartum. Our foremost goal is to support confident women and families and help them to grow and thrive. We do this by providing expert support and dedication for each and every client that we serve. Guided by these first two objectives, our final stone in laying our foundation is the acknowledgement that black women across America are dying at rates 60% higher than white women during pregnancy, birth, and postpartum. While hiring a doula statistically shows people have better birth outcomes and can bridge the gap between care providers and families during the postpartum period, we are aware we cannot broadly effect maternal and neonatal health disparities. We feel it is our ethical responsibility to support our individual clients and to contribute to our broader community by donating a percentage of our income to non-profits who are dedicated to solving these disparities and keeping black women and babies healthy, heard, and safe.
Support Confident Women and Families.
Doulas of Prince George's County provides personalized physical, emotional, and educational guidance for women and families throughout pregnancy, birth and the postpartum period. Working as your dedicated support team, we promise to be with you answering questions, confirming your instincts, and most importantly, leaving you feeling confident that you've got this!
Provide Dedicated Expertise.
Doulas of PG County is made up of a group of highly trained, local women who are ready to help you navigate your options, including relationships with your doctors, hospitals, and community. We want to help bridge the gap to better care, more options, and access to the tools needed to help you reach your birth and parenting goals.
God Forbid Guarantee.
Doulas of Prince George's County is committed to supporting new parents in all stages of pregnancy, labor and postpartum. This also includes events of loss or miscarriage. God forbid you experience either of these tragedies, we will refund your payment in full. We will still provide contracted services as outlined and provide referrals as needed.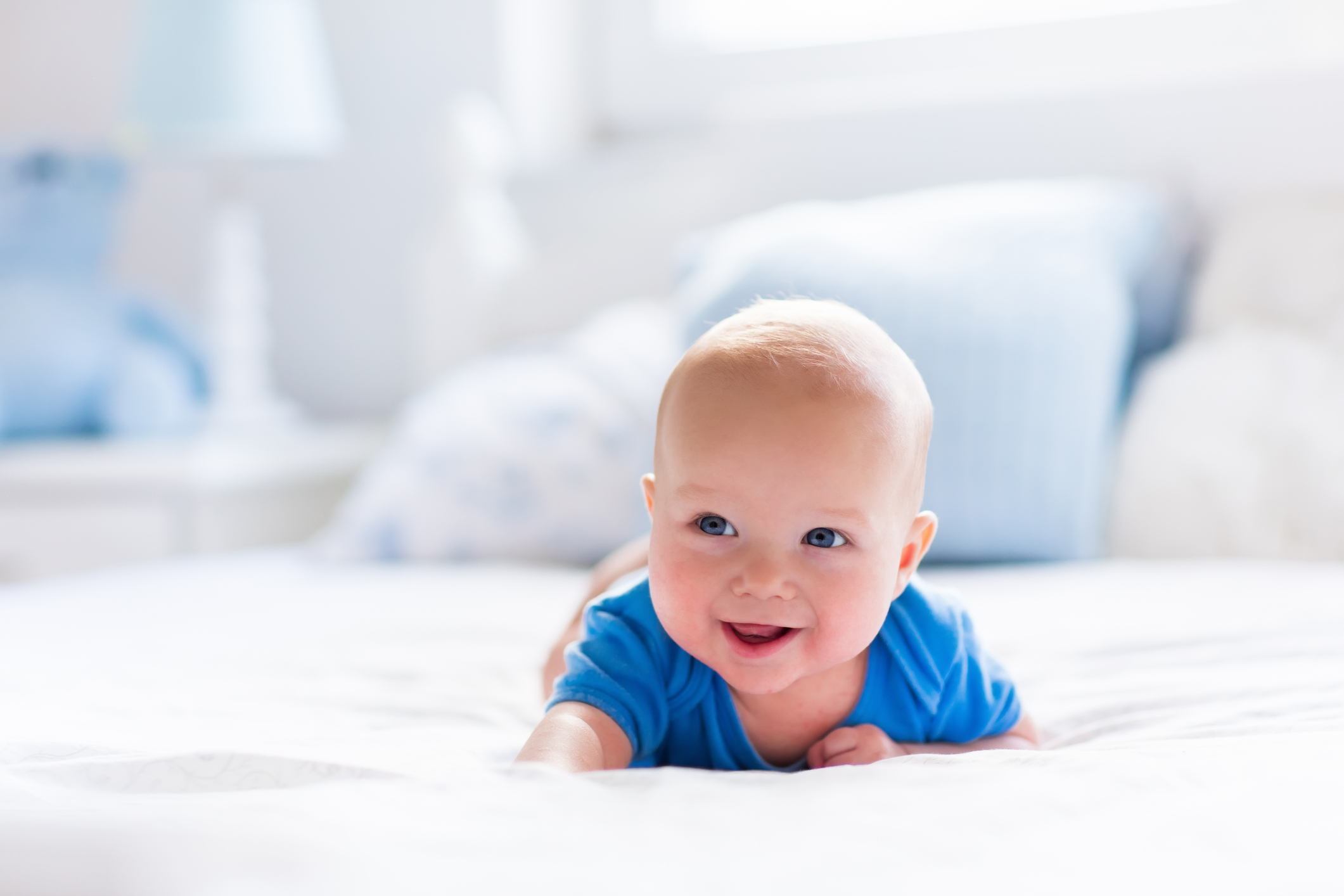 Jacquelin Knighton
Owner & Director of Public Relations
Birth and Postpartum Doula
Jacquelin is an Owner and Regional Outreach Director of Doulas of PG County. She is a trained birth doula, postpartum doula, placenta encapsulator, childbirth educator and newborn care specialist. She has been supporting women and families for over 4 years, and has two children of her own. Jacquelin originates form Columbus, Ohio and has a Bachelors degree in Sociology. She worked in Child Welfare for 7 years before making the career change to maternal and infant health. Jacquelin's own birth experiences with her son being born via Cesarean and daughter being born via VBAC (vaginal birth after cesarean) are what caused her career change and interest to infant and maternal health.
Jacquelin focuses on educational, emotional and physical support for her clients and wants your birth experience to be one where, ultimately, you felt supported. Jacquelin is a self proclaimed "foodie", her favorite movie is "Love Jones" and she picks rainy days over sunny ones!
Kaely Harrod
Birth Doula
Kaely has 10 years of experience encouraging and helping young women. The last 5 years she's been working with families in lactation specifically during pregnancy and postpartum. She's an accredited La Leche League Leader and thrives in supporting and advocating for families during pregnancy, labor and postpartum. She is currently trained with ProDoula as a Labor Doula and has experience in both natural and cesarean births. Kaely has a BA in Religion and Philosophy and an MA in Organizational Leadership. She's also bi-lingual in Spanish and English after having lived in both Spain and Costa Rica.

One of her biggest challenges as a parent is figuring out parenting and homeschooling the unique personalities of her three children. She loves sharing tea with friends on cold days.
Charnise Littles
Birth Doula and IBCLC
Charnise has over 4 years experience in maternal and child health, including 3 years of providing lactation support. She earned her Bachelors in Health Science and Health Education from Howard University and is currently pursuing a Master In Public Health from The George Washington University. Charnise is passionate about providing culturally competent care to all the families she serves!
One of her biggest challenges was finishing undergraduate studies while working two jobs and breastfeeding!
Jewel Sirjue
Birth & Postpartum Doula
Jewel grew up in the Washington, DC area and attended Howard University. During her college years she worked with young children in early learning centers then transitioned into nanny work. As a nanny Jewel was able to cultivate close bonds with the families she cared for ultimately providing compassionate nonjudgmental support. After years of being a nanny she realized that she wanted to do even more to help new parents feel more comfortable in their new roles. Jewel has been a Birth Doula and Newborn Care Specialist since 2016. When working with clients she believes it is important to listen to their concerns and needs while addressing them directly but gently. Jewel is passionate about birth work and supporting parents during the postpartum period and beyond.
Nori Tabon
Birth & Postpartum Doula
Nori has 15 years of experience working with women, babies, and families. She is a professional doula, trained with Doula Trainings International. Nori's passion has always been with caring for, and empowering others. Originally from the midwest, Nori started her professional journey caring for infants, and blossomed from there. She is non-judgmental and supportive of whatever kind of birth and postpartum journey you choose, and will provide unbiased resources to help you know your options. She loves living in DC, exploring the food scene, and Kennedy Center shows. Nori enjoys: Coffee, old used book stores, and thunderstorms. Road trips, tacos, and camping in the mountains. The Pacific Northwest, big dogs, and pedicures.
Emily Smith
Owner and Director of Operations
Emily is the Operations Manager with DPG but she prefers the title "Doula Match-Making Extraordinaire," because her favorite part of the job is being trusted to help expecting families be matched with the best support for this exciting time of their lives. Her background as a birth and postpartum doula, childbirth educator, and placenta encapsulation specialist since 2008 has given her unique insights into the challenges that new parents face in the DMV . Emily has a B.S in Anthropology from Florida State University.
If you peered into Emily's life you'd see her binge watching Neftlix with her husband, Jack, and a glass of red wine; spending time with her three children, Elora, Luca, Nico, her cat Patience and dog Chianti; planning a trip to see her family in North Carolina or Pennsylvania; or working with her other agency, Doulas of Capitol Hill.
Emily Woody
IBCLC and Registered Dietitian
Emily has over 5 years of experience supporting families in Washington D.C. She has recently graduated with her Masters in Public Health from the George Washington University in which she focused her degree on Maternal and Child Health. Emily is passionate about supporting families in the District and helping them actualize their infant feeding goals. She is also an active member of the DC Breastfeeding Coalition. Emily also adds her own experience of being a new mother in her lactation consults.
One of her biggest challenges was finding balance while finishing her masters degree, working full time, purchasing a home and rescuing a puppy all within one year!
Charissa Young
Birth & Postpartum Doula
Charissa has more than 5 years experience working with women, babies and families. She has worked as a doula for the last 5 years and has experience supporting families. Charissa is a certified yoga and prenatal yoga instructor with a B.A. in Marketing. She considers herself a relaxed health and wellness enthusiast who enjoys going on new adventures with her family, cooking, yoga, and traveling.
Sarah Meadley
Birth & Postpartum Doula
Sarah is an Australian Birth and Postpartum Doula who has worked with children and infants in the UK, Japan and Australia for over 5 years. She holds a Bachelor of International Studies degree and has worked as an English language teacher and event coordinator in Japan for three years and as a nanny in the UK and Australia. Sarah moved to the USA with her American husband and had been living in Florida until her move to D.C. In addition to living in the UK and Japan, Sarah spent time at University in Sweden and has a strong interest in global development and international affairs. Having lived and travelled in so many countries she has been exposed to many different ways of birthing and parenting. While in Florida she set up a support group for pregnancy, birth and postpartum military families and was a board member for the Tampa Bay Birth Network. She has a strong empathy for those who find themselves far away from their families and need support. Sarah loves: English breakfast tea, TRAVEL! – anywhere new, podcasts; Fabulous gluten free food, biographies, wine; Great cafes, boutique shops, a snuggly throw rug with an open fire